Last night I was browsing the excellent Birdforum website when I came across this question:
Question:
Does anyone know if you can buy winged eyecups for the Companion CL 8x30 bins. The Swarovski website doesn't seem to list them.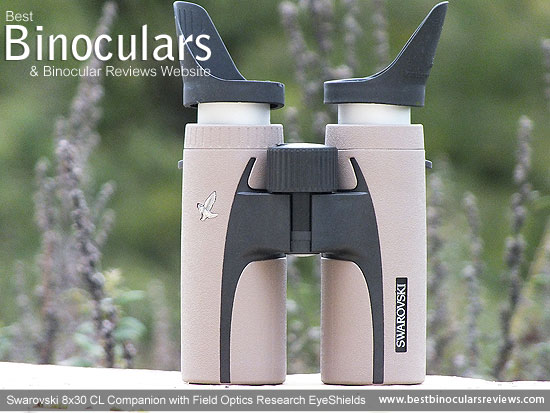 Answer:
To answer the question, I know Swarovski Optik make a Winged Eyecup Set or Eye Shield for their EL's and SLC's models, but as yet, I have not seen any for the smaller CL Companions.
But there is another way:
I had just received a pair of Swarovski CL Companion 8x30s to review and was planning to take them out in the field the next morning, this question reminded me that not so long ago I was also sent a sample set of EyeShields from Field Optics Research, which I reviewed and tested on a few full sized binoculars, but had not really tried them out on a mid-sized bin.
So, I thought I would try them out on the CL Companion for myself.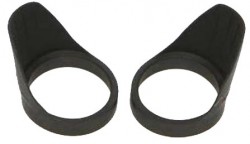 Basically the FieldOptics Eyeshields are just two simple flaps of rubber attach to the outer part of you eye-cups on your bins with a rubberized ring. The set that I have came with two different sizes for binoculars, one set designed to fit "standard" or full sized binoculars, whilst the other has a smaller diameter designed to fit onto the eyecups of smaller compact binoculars. But I do know that the different sized can be purchased separately.
I found that the standard ones worked really well with the 8x30 CL and as you can see from the photos, the they fitted really well and were just tight enough so as not to come away too easily. I was just able to fit the smaller EyeShields over the eyecups, but the were really tight and it was quite difficult to do, so I would not recommend these if you are only buying only one size.
As for how well they work – I love the way they block out all light and any other distractions from the periphery of your view giving you an even better image an allowing you to become completely immersed and focused o your target.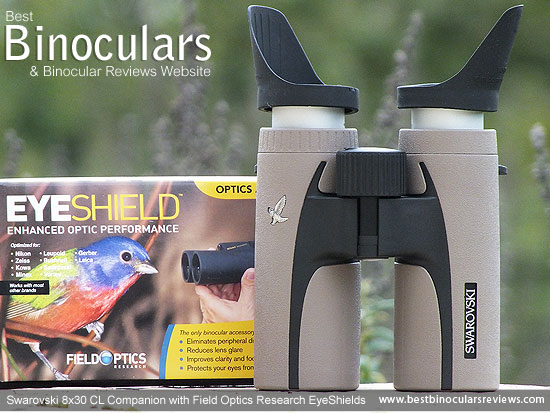 Further Reading
Review of the Swarovski CL Companion 8x30 Binoculars – Coming Soon!
Do you have a Q for me?
If you have something you would like to ask regarding a technical term or feature or want to know more about a specific binocular or what works best in a given situation and I have not already covered it on BBR, I would love hear from you: Ask Your Question Here