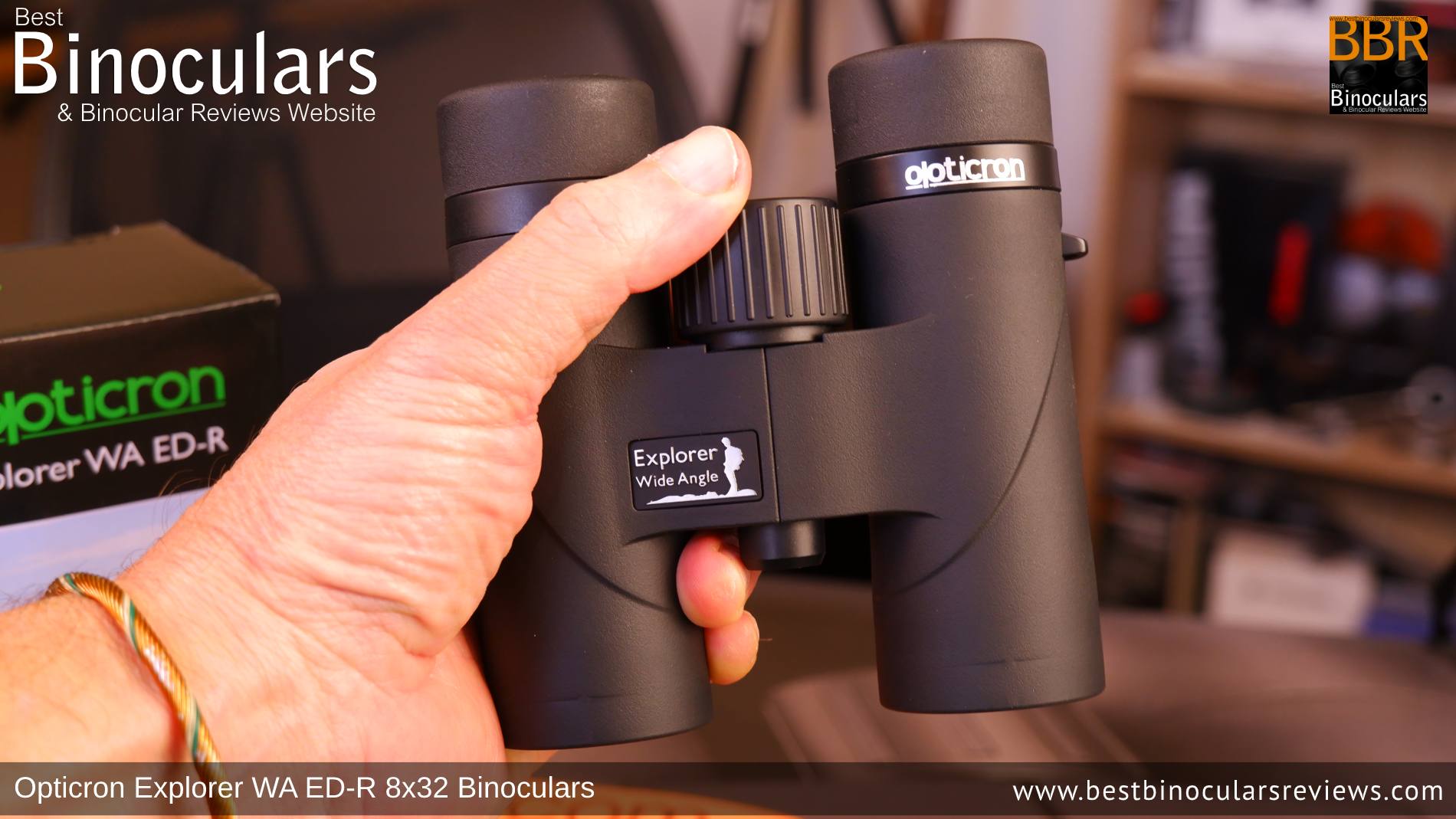 In this article, the advice and recommendations on choosing binoculars for watching golf come from the response to a question that I received from a patron supporter. I have included it here on the BBR website as I thought that it may be of use to others:

Question:
Firstly may I say that I think your website and reviews are absolutely brilliant.  I decided that I wanted to buy some new binoculars and your detailed information has been absolutely invaluable!
So, quick story.  I have a pair of Barr & Stroud Sierra 10x42 binoculars which I am very happy with but they are a little heavy for long days out and the magnification is a little powerful for watching golf – which is mostly what I use them for.  To get around these two problems I bought my wife a pair of cheap Hutact 10x25 folding binoculars which are in truth pretty terrible.  So, these are what I wanted to replace when I first started to view your wonderful videos and reviews.  I now realise that I only need x8 magnification but I simply can't decide between the three binoculars below, hence my huge relief to be able to ask for your advice and recommendation…
1.  Celestron 71404 TrailSeeker 8x42mm.  These are currently available for about £209 / $250.  (82%)
2.  Steiner binoculars Wildlife 8x24.  These are available from about £271 / $300.  (83%)
3.  GPO Passion ED 8X42.  These are available from about £404 / $350.  (85%)
After carefully reading your reviews it is clear that you like and would recommend all three, hence their very high scores, but which one should I go for?
My thoughts/questions:  At £209 the TrailSeekers (not ED but I am not likely to use them in gloomy conditions) are the cheapest.  The Steiners are very compact, which I love, but are not 8x42 so will not be as bright or have the same field of vision.  The GPOs are much the most expensive but come out well in every review I've read, especially yours!  I find my current Barr & Stroud binoculars a little weighty but if I go for something lighter am I seriously compromising my image quality?  Finally, in truth, I/my wife, am only likely to use these wonderful instruments a few times a year but, when we do get them out, it would be great to have the wow factor instead of the horror show which was the Hutacts.
Thank you so much in advance for any help you can give me to make this decision.
Jeremy.
PS.  When I wrote that I think your reviews and videos are excellent I really meant it.  I buy lots of tech and very much enjoy reading and watching good reviews, but over the last few days of reading and watching yours I really think they are the best out there; the care you take with each review is extraordinary, unlike so much of the cut-and-pasting you see widely on tech sites.  Thank you again, and I really hope your labours bring you much happiness…
My Answer with Advice
Hello Jeremy,
Having now read through your question more thoroughly, I agree with you that an 8x binocular is a good option for what you want to use them for (mostly watching golf or indeed most outdoor sporting events), but if I were you, I would probably opt to carry a compact, or perhaps even better in your case, a mid-sized instrument, instead of a full-sized 8x42.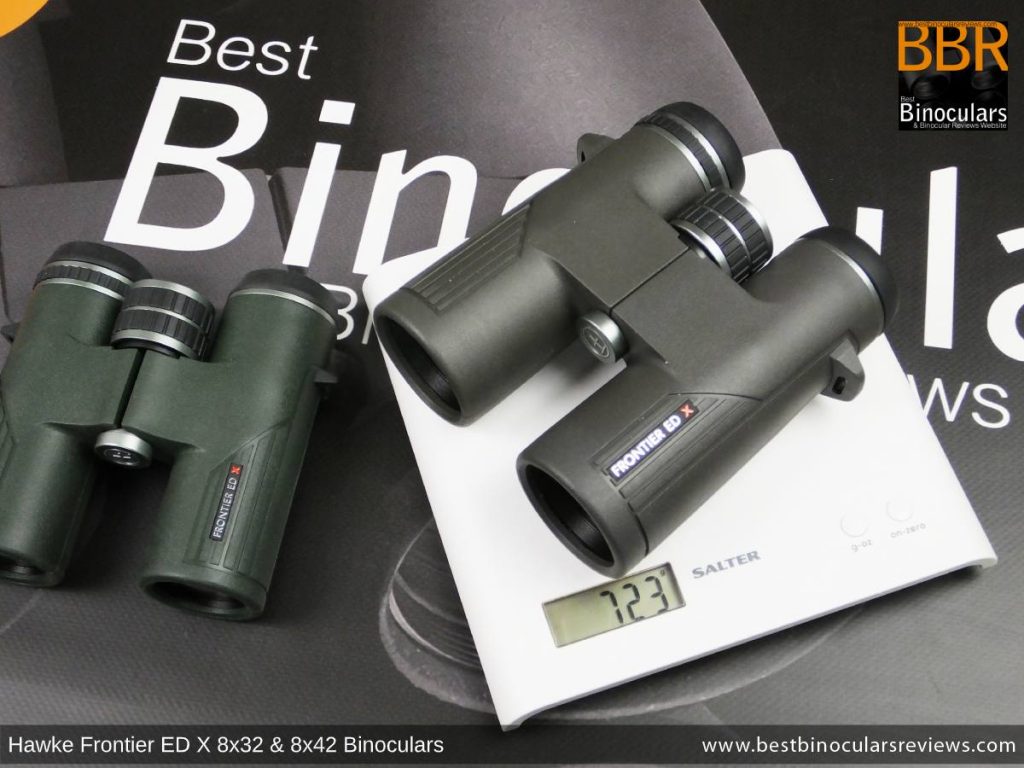 So I think something like an 8x32 would be the ideal compromise between optical performance versus size & weight: 
Whilst 8x32mm binoculars are bulkier than a full compact (The Steiner Wildlife 8x24 for example), they are smaller and more lightweight than the equivalent 8x42. and whilst they won't quite have the optical performance (especially in low light) as a full-sized instrument, they will perform better than a compact.
As you say, golf is played in reasonably good light conditions, otherwise, the game is halted, so other than for playoffs that go on very late, the conditions should be mostly good and certainly more than fine for a good quality 8x32 to produce an excellent image for you.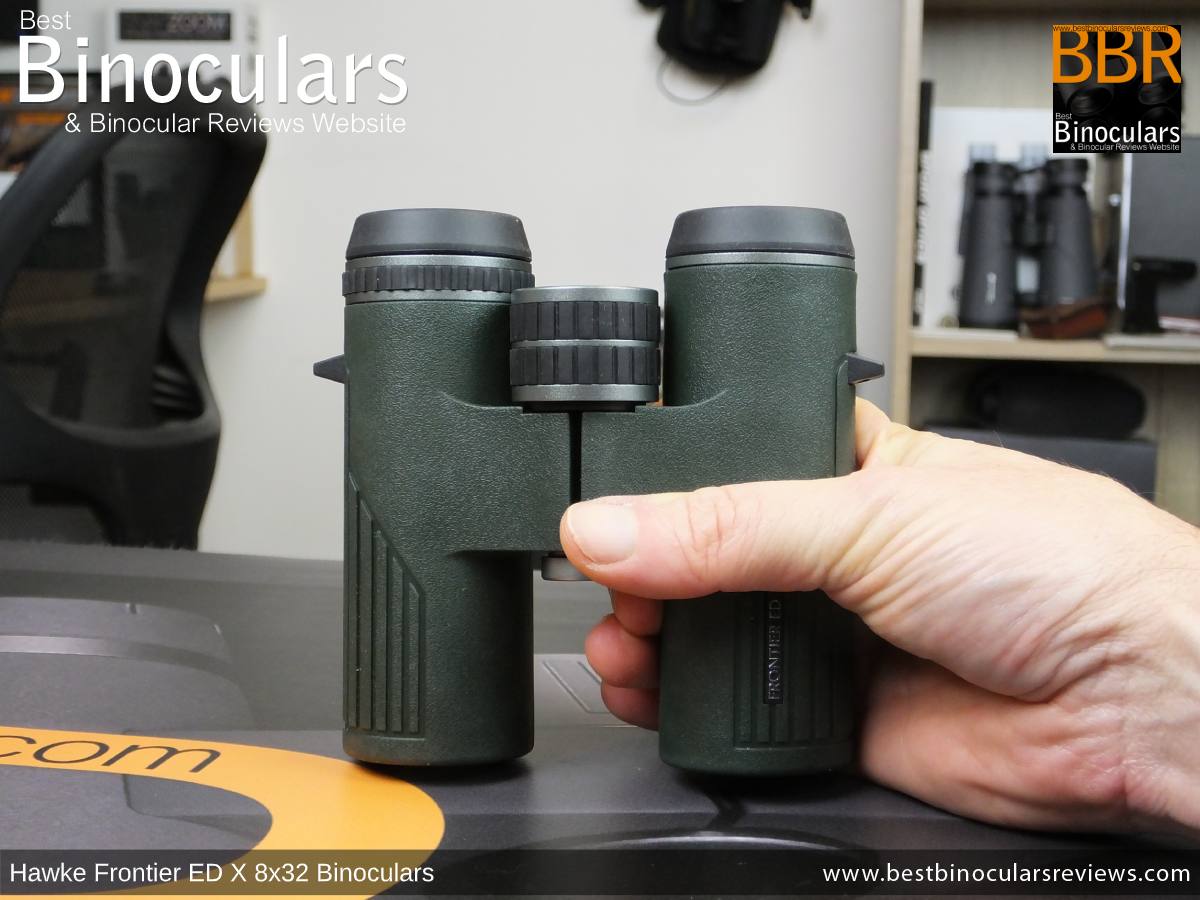 Recommendations
Speaking of which and if you do think this is a good idea, a couple of instruments that I have no hesitation in recommending are:
Bresser Pirsch 8x34 – not quite at the level of the Hawke, but cheaper and still very good value for money.
Opticron Explorer WA ED-R 8x32 – As I say in my review these are: Very lightweight and small size, even for a mid-sized instrument.
Anyway, let me know if you are happy with the idea of a mid-size binocular and if none of the three I have listed above interest you, or if you really want an 8x42, I can look into those for you instead.
Kind regards,
Jason
Response
Thank you so much, Jason,
I have now bought the Opticron Explorer WA ED-R 8x32 because they were the cheapest at £199 from London Camera Exchange (free delivery) and had the highest spec except for the Hawke Frontier pair at over twice the price. They are also the smallest and lightest. I am sure that I'll be delighted when they arrive and shall let you know my thoughts when I've had a chance to give them a test run…
Many thanks for your excellent recommendations, which only go to show how asking an expert will usually bring a whole new perspective on any tricky purchasing decisions.
Kind regards,  Jeremy.