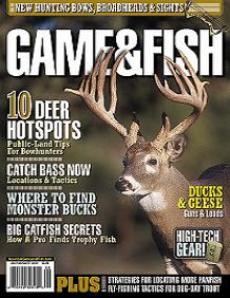 Game & Fish Magazine recently ran an article where they highlighted their choices for the best 5 binoculars costing less than $400 (£350).
I am not sure how they made their selections and if there was any bias or loyalty towards advertisers in their magazine, but even so I did think that a few of their picks looked very interesting and even though I have not reviewed them, would really like to do so.
In the past it was a lot harder to purchase good quality bins without spending quite a lot of money, but due to increased competition and improved manufacturing techniques it is possible to get many of the features and components that were up until fairly recently only found on top end optics. This is something I explore in my sections on the best cheap binoculars under $200 / £200.
G&F: Top 5 Binoculars Under $400 (£350)
Below are their five affordable binoculars for you to consider. For each one I have also added my thoughts and a few alternatives within the same price range that I have fully reviewed and which I think may also be of interest to you:
Further Reading: