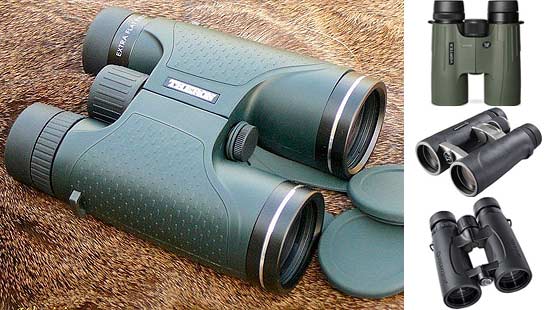 Somebody recently sent me this e-mail looking for some advice on which mid range ED binoculars they should get for birding, hunting and sporting events:
Answer
Hi there, thanks for the question, which I will attempt to answer to the best of my knowledge. I have also decided to publish it on my site as I feel my answer may be of use to others who have a similar predicament:
What is ED Glass?
Before getting into which are the best ED Binoculars, I thought that I would quickly point out my complete guide to Extra Low Dispersion Glass (ED Glass), which goes into detail as to exactly what it is, what it does and lists some of my highest rated ED binocular reviews, which may also help you decide which one to get.
Which ED Binocular?
In your question, you mention that "I read your article", I am not sure which one you are referring to, but I have a hunch that it is this one about
You also didn't specify your budget, but as the Theron Wapiti 8x42 costs about $350, I thought that I would try and keep my recommendations pretty close to this.
Bins for Bird Watching, Hunting & Sporting Events
In your question, you mention that you are a " hunter, birdwatcher and sporting event enthusiast" this is great information.
From this we can basically combine all the needs of these three main uses and come to the conclusion that the most important features to look out for would be a tough, waterproof binocular that has a nice wide field of view and good low light performance. (I won't go into all the details here exactly why, but you can take a look at my guides to choosing bins for: birding, hunting and for sporting events to see why I say this.)
You also say that whilst you like a lightweight bin, quality is a more desirable characteristic – I will take this to mean image quality as well as build quality.
Obviously I cannot comment on the quality of view through any binocular that I have not written a review on or used myself. This unfortunately is the case with the 8x42 Theron Wapiti APO EDs, but what I can do is take a look at their specs and features and compare them to some that I have used and see if we can't fine some possible alternatives.
So to help us choose, I have included a table below that compares some of the main features and specifications of a few ED bins that I would immediately recommend within this price range that I have reviewed.
You also state that "The Vanguards look like the Nikon Monarch ATB's which I don't care for" – I think that you are referring to the Spirit EDs, but have included them as I think they offer great value for money and are worth keeping in, even if it is just to use them for comparison. I have also included the Vanguard Endeavor EDs which have an open bridge design which you may prefer the look of.
You will also see that I have also included the Vortex Viper, which is more expensive than the rest, but it is one which I feel, if you really want to go for a quality view and build and you have a little extra to spare, you should consider:
Sorry you cannot see this table as your browser does not support iframes. Click here to open it up in a new tab.
As you can see above, they are all pretty evenly matched in most areas, but each one has their own unique strengths and weaknesses:
Also Worth Considering
I hope that at least some of this advice helps you in some small way. If you have any further questions, please just use the comment section at the bottom of this page to ask it. I would also love to know which one you eventually opt for and how you feel about them after testing them for a while.
More Information & Related Content