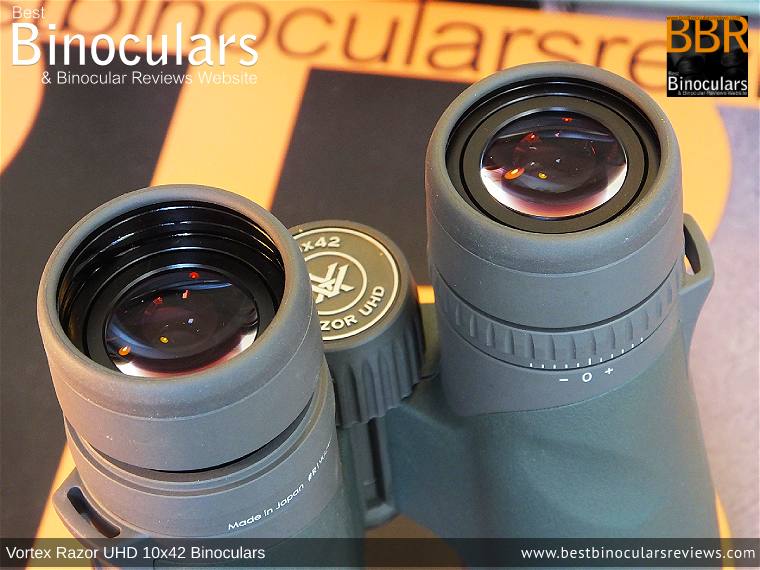 The size of the ocular lenses on binoculars is something that is almost never considered when buyers decide as to which is best.
However apart from measuring them yourselves there is actually very little way of knowing what size oculars a particular model has. This is because very few brands actually publish this information and almost none that go one step further and use it in their marketing of their instruments.
Is Ocular Lens Size Important on Binoculars?
So because of this lack of information and the lack of any marketing buzz around it, does this mean that the size of the ocular lenses on your binoculars is unimportant?
I'll tell you what I know so far:
Well to be honest at the moment I am not 100% sure, so if you are reading this and you know more than i do, please drop me a line, so we can fill in the blanks, but here is what I have been able to discover through research:
I have been measuring and recording the diameter of the ocular lenses on the binoculars that I review for a long time now. When I started, I was not sure if it was relevant or even if it was important at all.
Somewhat instinctively I assumed that if all else was equal, a larger ocular lens would somehow be better than a smaller one. But if so what were the benefits?
Firstly it is important to know and keep in mind that there are different designs of eye-pieces and in modern binoculars, they are all made up of a number of "lens elements" that are arranged into groups.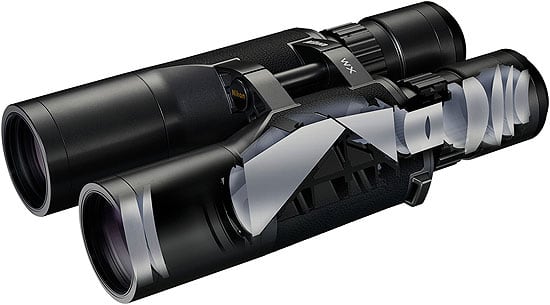 The number of these varies between brands and models, so whilst we can measure the exterior lens, apart from dismantling the eye-piece, or having the manufacturer supply us with the details, there is no way of knowing for sure if all the other elements are the same size. The eyepieces that i have looked at all seem to have the same size lenses, but is this true for all designs from different manufacturers?
Also if there are any benefits or down sides to a larger or smaller ocular lens, is this just the final exterior lens that matters or is it all of them within the eyepiece?
These are more questions that I have and can't yet answer as I don't know for sure, but below are the benefits to a larger ocular lens that I discovered:
Benefits of a Larger Ocular Lens
Easier Eye Alignment
A larger exit pupil makes it easier to line your pupils up with the shaft of light that is exiting the ocular lens, but as well as a larger exit pupil, a larger ocular also makes this easier and also minimizes the blackout that occurs with improper eye position.
Wider Field of View
According to the guys at Tract Optics, a larger ocular also helps to make it possible to create a eyepiece that produces a wider field of view.
I discovered this whilst reviewing their Tract Toric 8x42 Binoculars that has 24mm ocular lenses which is really large for a 42mm binocular in my experience. They are one of the few companies that advertise this as a feature when marketing their product.
Better Image Resolution
A larger lens makes it possible to produce a higher image resolution for a clearer, more sharp image.
More Eye-Relief?
I'm not so sure about this one, but I have read that larger oculars make it possible to have a longer eye relief?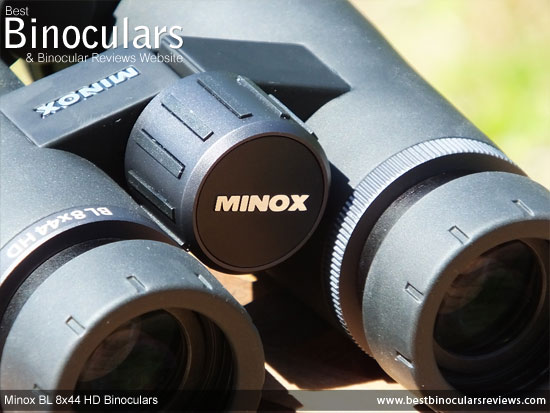 Binoculars with Large Ocular Lenses
Below are some binoculars that I have reviewed with what I have found to have large oculars within their respective size classes:
Full Size Binoculars (Objectives around 42mm)
Ocular Lens Diameter: 25mm
Eye-Relief: 19.5mm
Ocular Lens Diameter: 24mm
Eye-Relief: 16.7mm
Ocular Lens Diameter: 24mm
Eye-Relief: 19mm
Ocular Lens Diameter: 24mm
Eye-Relief: 16.7mm
Ocular Lens Diameter: 24mm
Eye-Relief: 12mm
Ocular Lens Diameter: 23mm
Eye-Relief: 17.3mm
Mid Size Binoculars (Objectives around 32mm)
Ocular Lens Diameter: 24mm
Eye-Relief: 17.3mm
As I say, this is just what I have been able to establish through research on the web
If you have any further information to provide or something that you would just like to add, please either comment in the section below or please feel free to contact me as I for one would love to know more.