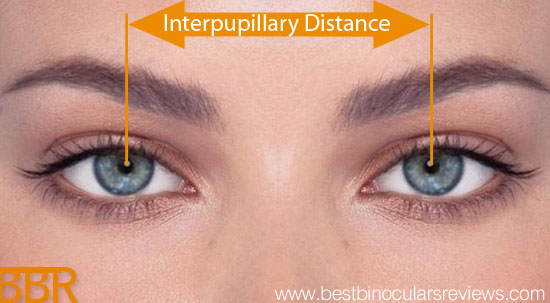 The question this week comes from someone who is looking to buy binoculars, but wants to make sure that they fit as they have close set eyes:
Answer
Thanks for the great question, interestingly I have received a number of similar questions to yours recently, so I have decided to publish my answer in the hope that it will help other readers as well:
Interpupillary Distance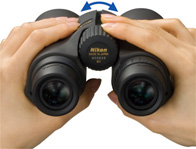 As we all know, the distance between your eyes and in particular the centers of your pupils varies from person to person, in optics this is described as your Interpupillary Distance (IPD).
Why IPD is Important
It is important when looking through a pair of binoculars that the ocular lenses line up perfectly with your pupils, otherwise you get a dark halo forming around the image and only see a small part of the whole scene, which makes for a far than ideal view.
So because of this almost all binoculars have some sort of way to cater for our differences in IPD. Most use a hinge system between the two barrels allowing you to bring them, the eyecups and the ocular lenses closer or further apart. A few use a system where only the eyecup is moved, but this is usually to get around other design features, as is with the case with bins like the Canon IS Image Stabilized 10x30's, where because of the electronics in the body, it is not possible to move the whole barrel.
IPD Distances
So how far apart are our eyes and how much does this vary from person to person. Well the best I could find were some results based on a US Military survey of Army Personnel conducted in 1988:
IPD values (mm)

Gender
Sample
size
Avg
Standard
deviation
Min
Max
Percentile
1st
5th
50th
95th
99th
Male
1771
64.7
3.7
52
78
57
59
65
71
74
Female
2205
62.3
3.6
52
76
55
57
62
69
71
So from this we can say that the average distance between the eyes of men in the US military in 1988 is just under 6.5cm, whilst for women it is just over 6.2cm. Where the smallest IPD was 5.2cm and the largest was 7.8cm. So lets assume that the average person on the street is fairly similar to those in the US Army… not that Hollywood would want you to believe it!
So how does this relate to binoculars?
Well firstly it is important to understand that not all binoculars are able to open or close the same amounts and not all will cover the maximum and minimum range based on the data above.
However rather frustratingly, not many manufacturers publicise the maximum and minimum distance that they can achieve, which makes it really hard to know which to choose if you are on one of the extremes, that is unless you go into a shop and try them for yourself.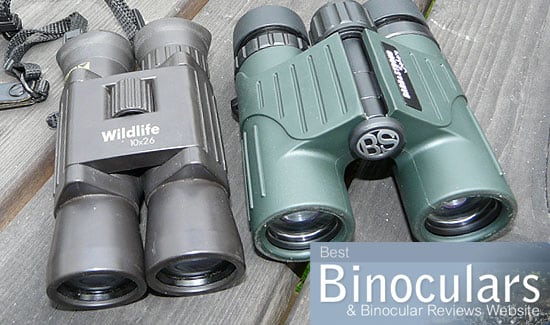 If you are very worried about it (I'd don't know how close set your eyes are) I would suggest opting for a compact binocular that has a duel hinge design (like the Opticron 10x28 Oasis below). The reason I say this is because of the double hinge, the barrels are able to close up far more than single hinge binoculars and some have a minimum IPD of less than 4cm which should cater for everyone. Other bins to look out for are the Leica and Steiner Compacts that also use this design.
For more on this, take a look at my article on the Best Compact Pocket Binoculars, that explains the double hinge design in more detail and lists some of the best.
I have also recently started recording the IPD distances on the pairs of optics that I am testing or reviewing and so below are some of the ones that I know about:
BBR Reviewed Bins with known IPD
To help you, the binoculars below are listed in order of their minimum IPD distance, with the closest ones listed first:
For more take a look at the following:
I hope that some of these suggestions will help you make your decision. If you have any further questions related to this topic, please do not hesitate to ask in the comments section below